Melissa Kerley –
Owner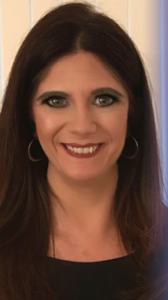 Melissa Kerley is an active member at Oakpointe Church. She has served in the church community of Novi/Northville areas as Ridge Runner with NorthRidge Church, Oakpointe Church's tech team, a leader of several women's small/life groups, and helped launch two church plants: Mosiac Church in Ann Arbor and Oakpointe-Milford in Milford.

When she is not serving the Christian community, she is an advocate for children in the City of Northville, overseeing The Learning Experience Preschool as the center director and principal. The school is focused on creating a place for each child to learn, play, and grow according to their individual needs. She strives for each child to be successful in their educational journey with an award winning learning environment.

She have also been part of the faith based film community in the Detroit area for the past ten years. Melissa founded an independent Christian movie company, Generation Courage, with the goal of being a "light in the darkness" John 1:5. We strive to shine biblical knowledge through film, reaching a wide variety of viewers.
Joel Paul Reisig – Producer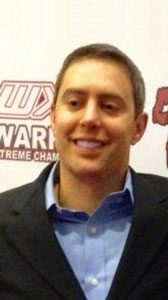 In order to ensure that Generation Courage produces only the highest quality of movies, we have hired producer Joel Paul Reisig. Joel has made over a dozen family films, with distribution deals into Walmart, Meijer, Target, Netflix, Redbox, cable TV, as well as international sales into many foreign countries. He has worked with some of the best, including actors Dean Cain and Kevin Sorbo, stars of GOD'S NOT DEAD. Currently he is working on a film to help combat child sex trafficking in the Detroit area.

The better the film, and the bigger the stars, the more people will hear the message. Joel is sure that, with the proper funding, he create a beautiful film, attract stars, and most importantly get a traditional distribution deal that will help get the Generation Courage message to as many people as possible.

Greg Morrison


Greg is an award-winning film writer and director who has taught a class on screenwriting. He is active in his church, Roots Church in Canton, Michigan, where he is a board member. He has served in numerous ministry capacities over the years, including worship leader, and Bible study teacher.
Angela Pritchard

Angela Pritchard –
VP of Sponsor Relations
Angela has over 14 years of sales and marketing leadership experience. Her experience includes marketing for a multitude of different types of businesses.
She oversees all marketing strategies and securing of film financing and sponsorships for Generation Courage films. She oversees all branding and social media advertising.
In addition to being VP of Sponsor Relations, she holds an Executive Producer status for Generation Courage's film, Godspeed. Angela is an active member at her church, St. Michael Lutheran of Canton and is currently attending Bible School studying children's ministries.